ARK Real Estate Inspection Services
My Standard Home Inspection
When you hire ARK Home Inspections + Radon Detection for home inspection services, we'll make the process easy for you. Our goal is to reduce your stress by providing excellent service and reports that you can trust.
Customer Conveniences
Supra Key Access to properties (electronic lock boxes)
Weekend Appointments Available
Major Credit Cards Accepted
Pet-Friendly!
Once on your property, I'll inspect the structure, systems and components of the home, inside and out. From the roof to the foundation, I'll use the latest tools and technology in the industry to give you a first-class inspection. I encourage you to attend your inspection so I can describe my process, explain my findings, point out important maintenance items, and answer all your questions.
As an InterNACHI Certified Professional Inspector®, I adhere to their comprehensive Standards of Practice and will inspect the following, when visible and accessible:
Roof
Structural Components
Attic, Ventilation & Insulation
Exterior Cladding
Porch & Deck
Attached Garage
Driveway
Foundation
Basement/Crawlspace
Fireplace
Electrical System
Plumbing System
HVAC System
Interior, including:

Built-In Appliances
Ceilings, Floors & Walls
Windows/Glazing
Doors

RADON
Radon is a naturally occurring radioactive gas that is the leading cause of lung cancer deaths among non-smokers in the United States, according to the Surgeon General. One out of every 15 homes is estimated to have elevated levels of radon. Protect your family today by hiring ARK Home Inspections + Radon Detection to test your home for radon.

NEW CONSTRUCTION
After your home is built, hire me to inspect it and see if the work was completed properly and according to your specifications and contract. I'll help you make a punch list for your contractor showing any missing or deficient items before you issue your final payment.

PRE-LISTING
If you're a seller wishing to put your home on the market, I'll provide a thorough home inspection first so you can address any issues before listing your home. A Pre-Listing Home Inspection simplifies the sale of your home and ensures there will be no surprises for the buyer, allowing you to close quickly without difficult, time-consuming negotiations.

BUILDER'S WARRANTY
Most builders offer a one-year warranty on the materials and workmanship of a new home. Contact ARK Home Inspections + Radon Detection to inspect your home in the 11th month before your warranty expires so you can save on costly repairs that fall within your Builder's Warranty.

MULTI-UNIT
I will inspect your investment or rental property with up to four separate residential units. Please
contact me
for more information!

MOBILE/MANUFACTURED HOME
Hire ARK Home Inspections + Radon Detection to check for defects specific to these structures. This includes fire safety issues, plumbing, heating and electrical systems, as well as the home's body, frame and foundation requirements. I'll also check for affixed seals that certify the home was built in compliance with U.S. federal housing codes.

MOLD INSPECTION AND TESTING
Moisture intrusion is the number one cause of mold in a home. Using state-of-the-art equipment, ARK Inspections takes both air samplings and surface swab tests to determine if mold is present. The home is fully inspected to find any moisture problems and the results are analyzed by a lab followed by a detailed report.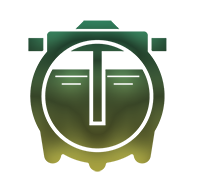 Sewer Line Inspection
This inspection service will assess the condition of a home's sewer line system. We'll look over the mechanical components to ensure that they're in working order, and we'll make sure that the lines and connections are in good condition.
Following my inspection, I will compile my findings in an easy-to-read report that includes detailed descriptions and high-resolution digital photos of any issues I've discovered. I'll email your report to you on the same day, and am available to answer any questions you may have. My job isn't finished until you understand everything in your home inspection report. Take a look at my sample report to see what you can expect from ARK Home Inspections + Radon Detection.
I'd love to help you with your next property in the Twin Cities! Please contact me today to schedule your inspection!
Serving the Twin Cities and Surrounding Areas of Minneapolis-St. Paul, Minnesota
Inspected Once, Inspected Right!®